LAB
A research laboratory situated at the end of an elevator that leads to the bottom of the sea.
The floor and walls are covered in camera lenses that collect data on those who fight, making for an eerie and unsettling atmosphere.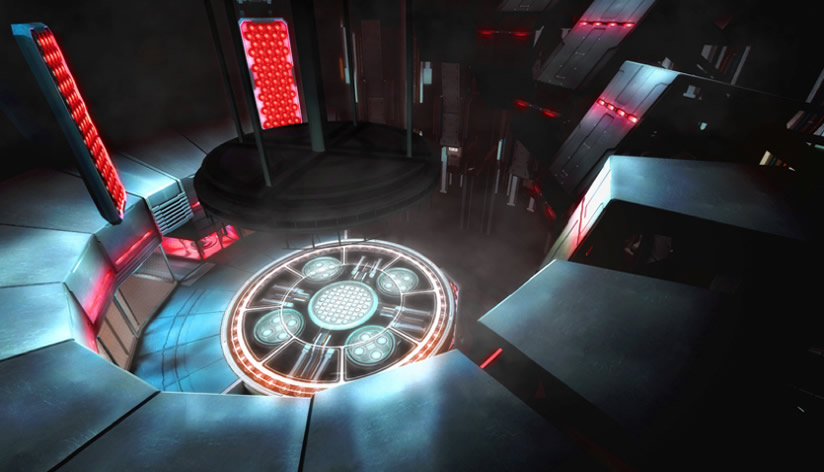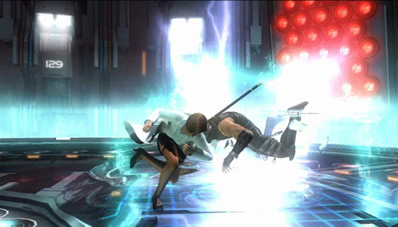 The camera lenses on the floor and walls are protected by a barrier that inflicts damage on any fighter that crashes into it. But is its real purpose to prevent fighters from escaping...?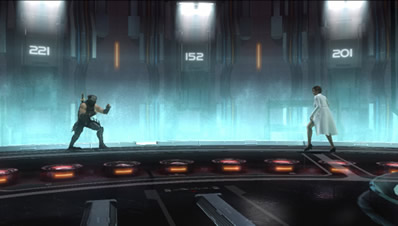 There are several boxes covered in numbers dotted around the stage. Who knows what these numbers could mean...?