THE SHOW
Ladies and gentlemen! Children of all ages! Fighting entertainment unfolds before your very eyes under the Big Top! The Clown Stage and the Rings of Fire Stage - two stages brimming with monkey business just waiting for some intrepid fighters with the moxie to put on the greatest show ever seen! Step right up! That's entertainment!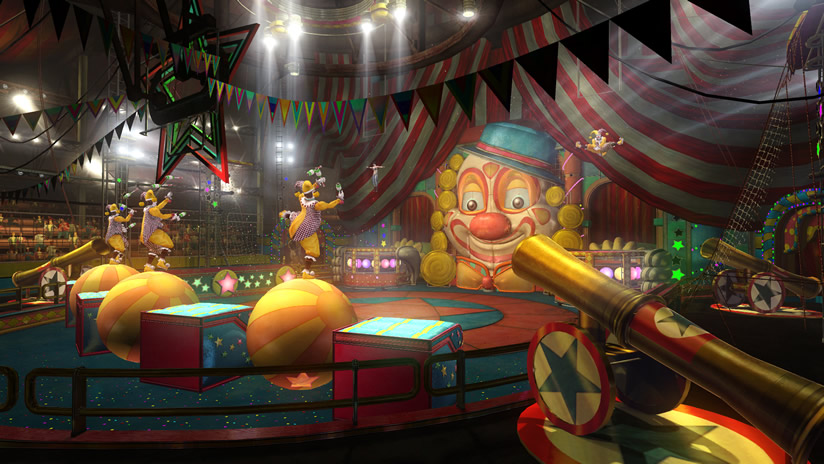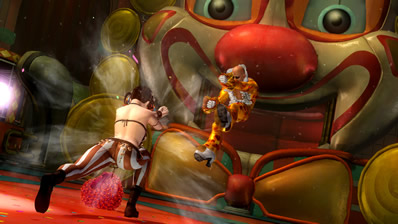 An enormous clown face with moving eyes and nose. Knock your opponent into it with a Power Blow to set off a human cannonball!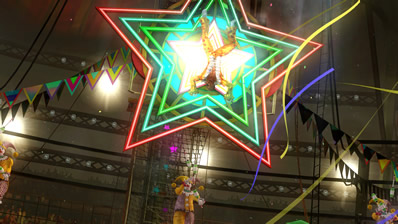 The barrel in the nose of the giant clown launches Zack and... bull's-eye! Cue the trumpets and confetti, the circus is in town!