FLOW
A raft hurtles its way down a raging river inside a large cave. The railing surrounding the raft breaks easily, and the background itself changes over the course of the fight.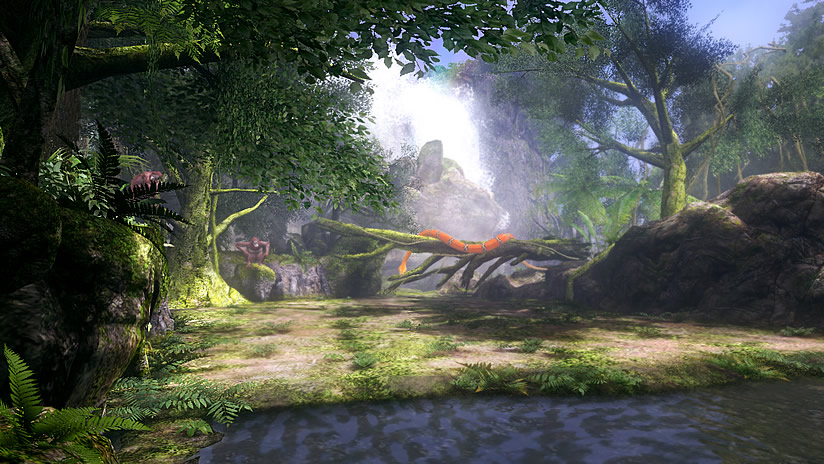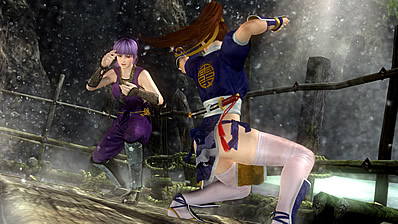 Ayane and Kasumi fight on the raft, drenched by the violent waters.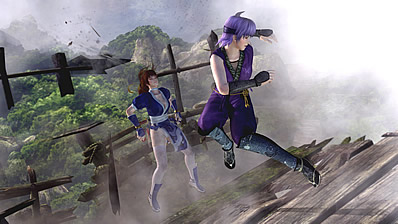 The raft has been damaged in the fight and is on the verge of falling to the rocky depths below.